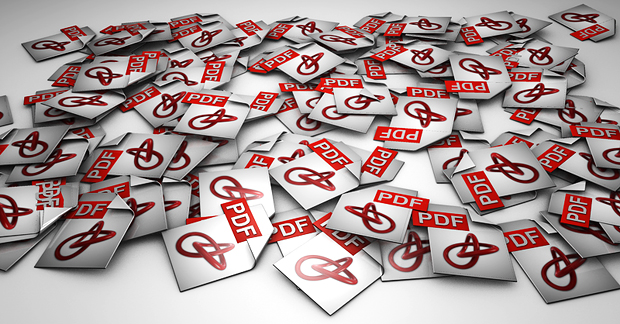 As you might have seen, Adobe is now shipping Acrobat 9, after announcing it at DRUPA.
Apart from the fact that the "Standard" and "Pro Extended" versions are available for Windows-only, some noteworthy features are:
The ability to embed video (FLV or H.264) into PDF, including mark-up features
Content management via PDF Portfolio feature
256 bit encryption
Content-only softproofing, including online collaboration on acrobat.com
Ability to check PDF standards compliance.
I was invited to a pre-release conference call and demo a couple of weeks before the announcement, and I must say that the demonstrations of the new "PDF Portfolio" features, integrating websites, Flash and QuickTime content, etc. were impressive. Impressive, that is, if the PDF file is the final destination for the file's content.
But what about PDFs destined for the print industry?
PDF, as we all know, stands for "Portable Document Format". By including the ability to embed movies and Flash animations, hasn't PDF suddenly become a lot less portable? OK, virtually any Mac and PC out there today can handle Flash, but what about other OS's, such as Linux, where (going on past performance) Adobe's Flash support has been pretty flaky? Furthermore, what happens with all those handhelds – Blackberry's, SideKicks, Treo's and the like – that have no problem rendering static PDF files but start to choke when rendering video? The Apple iPhone doesn't have Flash support at all – even with its soon-to-be-released v2.0 software upgrade.
Then there's the real doozy: What happens when you throw this PDF, now full of bloated non-printable content, into a RIP? Just when you thought that you were OK to render live text, or transparent objects, or PDF layers, now you've got FLVs, MOVs and goodness-knows-what-else shoved in there. If a client sends you a PDF with, for example, an embedded Flash object (even if it's a static object) and the animation doesn't appear in print, who's to blame?
I have often heard it said that Adobe aren't really interested in the print industry and are commercially focussed on "the pink hair brigade" – the much larger market of designers, illustrators, photographers and web designers. Regardless of whether this is true, Adobe's re-positioning of PDF as the "one size fits all" container for multimedia content must surely stick in the throats of PDF stalwarts throughout the print, publishing and packaging industries.