Video Marketing Production Services
Integrating video-based content into your marketing mix is easier and more affordable than you may think.
A Better Way To Communicate
Most consumers now routinely use the web to search for information about products or services that they are looking to purchase.
However, analyzing website traffic patterns reveals that textual content is often 'scanned' rather than read. Audience attention spans continue to shorten and prospective customers are increasingly looking for video rather than text to maintain their interest.
Use video content to enhance your sales presentations, produce powerful customer testimonials and case studies, engage audiences at tradeshows, implement advertising and marketing campaigns, increase engagement on social media channels, help in customer and corporate training, create impressive product/service demonstrations, aid in sales material collateral, and develop corporate branding.
Recent statistics have shown that adding video to your website, for example, can increase the time visitors spend viewing your site by 350%, compared to a site without video. Adding video to your website can convert 50% more web viewers to become web buyers.
According to research by Cisco Systems, the world's biggest supplier of hardware infrastructure, by 2023 80% of all internet traffic is video - 3 trillion minutes per month!
The integration of video within digital marketing campaigns has proven to deliver significantly increased click-through rates. However, driving traffic towards your website is just the beginning.
Once there, your site needs to engage with your prospective customers and efficiently communicate your business value offering. It also needs to deliver an optimized experience based upon device, as the consumption of video content over mobile devices continues to grow.
By applying concrete measuring tools to test the efficiency of your video, you can easily modify the content and optimize your conversion rates.
Cost-Effective And Flexible
Video is no longer the preserve of large organizations with vast marketing departments and bottomless budgets.
More and more small-to-medium sized companies are implementing video-based content into their sales and marketing strategies. However, just as with any medium, ill-conceived video can have a detrimental effect on corporate brand value. The use of video should be short, succinct and sympathetic to the message that you are trying to convey.
Many companies have the need to capture and deliver key strategic messages via multimedia, but are without the required internal resources or production capabilities.
While the investment in the necessary software and hardware required reduced over recent years, the overhead in terms of knowledge development, learning curve and keeping up-to-date with the latest in video compression, streaming, delivery and effects technologies significantly adds to the Total Cost of Ownership.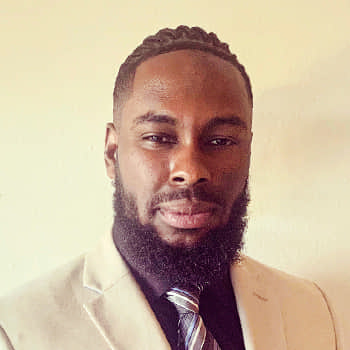 Trojan FC, California, USA
"KEXINO was amazing from the very start of us working together. They created my logo, designed an AMAZING website for me & worked tirelessly with me to design a marketing/advertising campaign to grow my business.
Gee and his team are intelligent and extremely detailed in their approach and I am so proud to be a client."
Video Production Made Easy
Where do you start? That's easy – you leave it to us!
Based upon your corporate, sales and marketing objectives, we can handle the entire project.
From planning & logistics, scripting, filming, sound and subtitling, to editing, visual-effects and post-production. We will even SEO the final video for optimal search visibility.
The result is a unique, powerful, cost-effective tool that adds to your marketing collateral.